The First National Heritage Area in the Nation!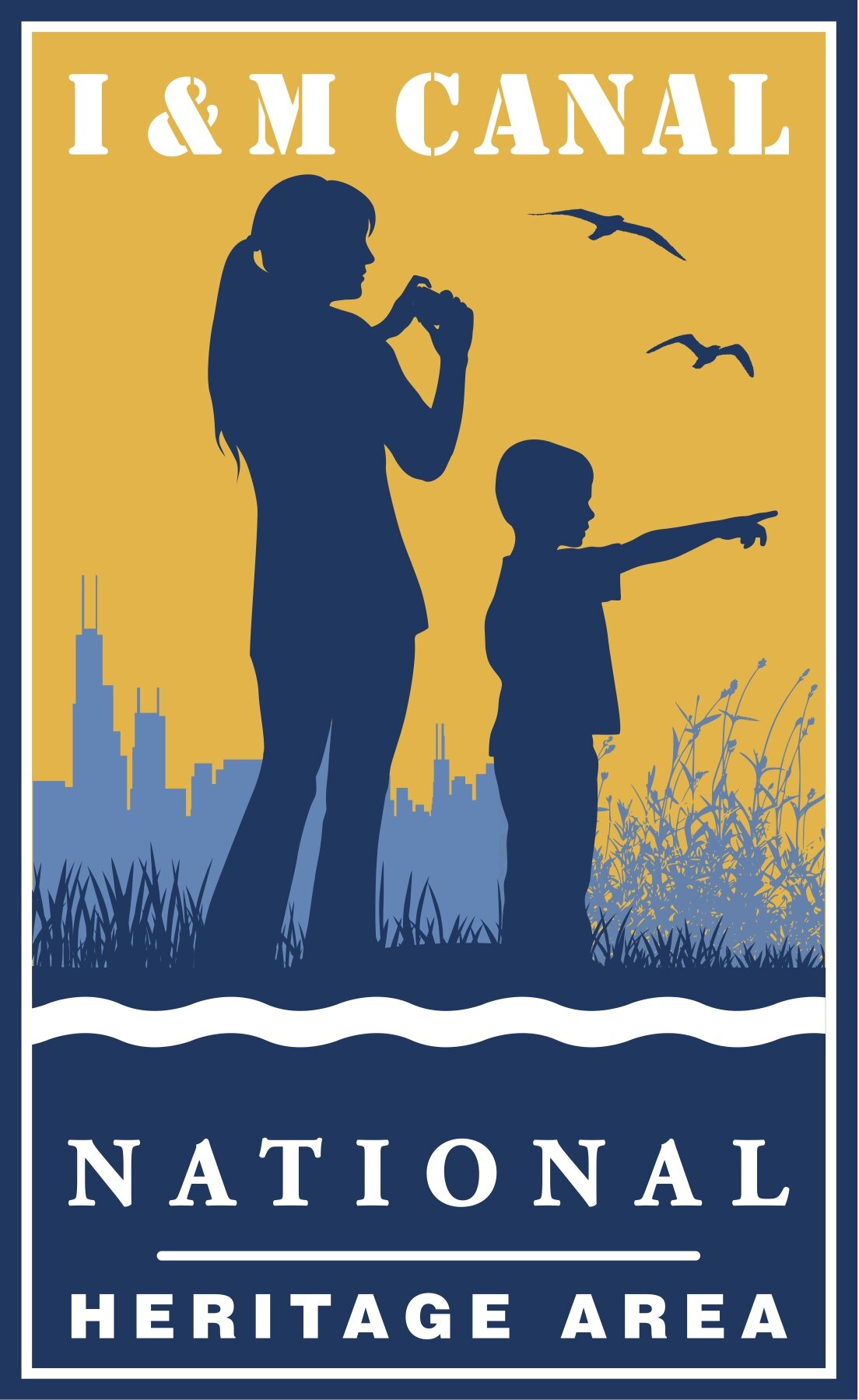 The Illinois & Michigan Canal National Heritage Area (IMCNHA) is an outdoor museum where visitors can explore the diverse stories of this living landscape. It's a place to walk in the footsteps of Native Americans, French Explorers and Voyagers, canal workers and immigrants. It's a place to discover why the I&M Canal led to Illinois becoming the nation's most populous inland state and Chicago the greatest city of the American heartland. Whether you live within the 60 communities of the heritage corridor or are planning a visit, the Illinois & Michigan Canal National Heritage Area has something for everyone.
The centerpiece of the IMCNHA is the Illinois & Michigan Canal, a 96-miles hand dug canal that stretches between LaSalle and Chicago, Illinois. When completed in 1848, the Illinois & Michigan Canal was the final link in a national plan to connect different regions of the vast North American continent via waterways, linking the waters of the Illinois River (and ultimately the Mississippi River) with those of Lake Michigan.
On August 24, 1984, President Ronald Reagan signed a bill establishing the first National Heritage Area in the nation. This "new kind of national park" was the first explicit marriage of preservation, conservation, recreation, and economic development. In 2006, the IMCNHA was reconfigured and reauthorized by Congress and the Canal Corridor Association was designated the local coordinating entity for the Corridor. The Corridor is an 862 square mile region encompassing five counties and 60 communities. The purpose of the IMCNHA is to retain, enhance, and interpret, for the benefit and inspiration of present and future generations, the cultural, historical, natural, recreational, and economic resources of the Corridor. The Canal Corridor Association recently completed a ten year Corridor plan for the National Park Service entitled: I&M Canal National Heritage Corridor: A Roadmap for the Future 2011-2021.

1992 Us Army Corps-I&M Canal Legislation
I&M Canal State Park Legislation
Lemont Ordinance 286 I&M Canal Purchase